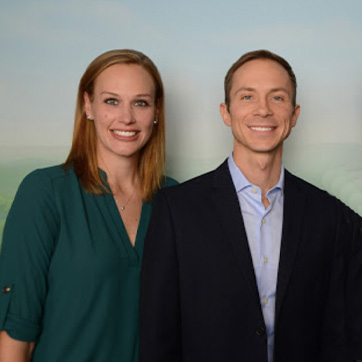 We have an amazing trio of board certified pediatric dentists, Brianne E. Hills, DDS, Kyle A. Klepacki, DDS and Robert J. Henry, DDS. All three of our dentists did their training at Marquette University School of Dentistry and completed their two-year specialty certification in pediatric dentistry at the Children's Hospital of Wisconsin in Milwaukee, Wisconsin, but have at varying times come to call Colorado home.
Dr. Brie and Dr. Bob founded All Kids Dental as a father-daughter team in 2009, and were joined by Dr. Kyle in 2018. While Dr. Bob met Dr. Brie on the first day of her life, Dr. Kyle met Dr. Brie on the first day of their "dental life" (that is the first day of dental school in 2003!). They have been friends ever since. Dr. Bob has served as a mentor to both Dr. Brie and Dr. Kyle throughout their training and transition into private practice. While Dr. Kyle may not be related by blood, we still consider All Kids Dental to be a family run practice because of the depth and strength of the friendship and professional respect shared between Dr. Brie, Dr. Kyle and Dr. Bob.
Fun fact: Dr. Brie predicted that Dr. Kyle would marry a friend and classmate of hers (Dr. Jayme)... She was right!