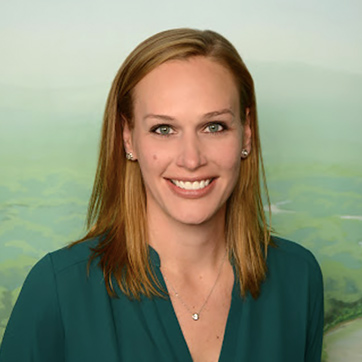 Brianne E. Hills, DDS (aka Dr. Brie) was born in Wisconsin, and moved to Edwards, Colorado while she was in high school. She attended the Colorado College, and graduated cum laude with a degree in biology and a minor in Spanish. During college, Dr. Brie studied abroad, in both Ecuador and Chile, and became fluent in Spanish. She was also awarded a prestigious research grant through the National Science Foundation, and named the Outstanding Senior Biology Major in her graduating class.
Dr. Brie received her dental degree from Marquette University School of Dentistry, where she graduated summa cum laude as an OKU honors graduate and salutatorian of the class of 2007. Dr. Brie also received a total of 12 awards for her various academic achievements throughout dental school, and was selected as Chief Resident during her specialty training in pediatric dentistry at the Children's Hospital of Wisconsin. Following her training, Dr. Brie went on to complete the rigorous process of board certification through the American Board of Pediatric Dentistry. She is a Diplomate of the American Board of Pediatric Dentistry, a Fellow of the American Academy of Pediatric Dentistry and a member of the American Dental Association and Metropolitan Denver Dental Society.
Dr. Brie chose Evergreen as her forever home and opened All Kids Dental in 2009 with her father, Dr. Bob, by her side. After a long friendship and professional relationship, Dr. Brie was thrilled to have Dr. Kyle join the All Kids Dental family in 2018. Dr. Brie and her husband, Liston, enjoy calling Evergreen home with their three children: Molly, Jillian, and Zach.