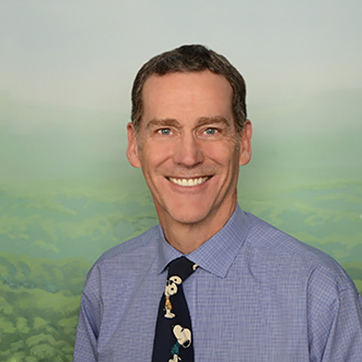 Dr. Robert J. Henry (aka Dr. Bob) was born and raised in Wisconsin. He received his dental degree from Marquette University, from which he graduated as an OKU honors graduate and salutatorian of Marquette University School of Dentistry Class of 1979.
Dr. Bob practiced as a general dentist for six years in Eau Claire, Wisconsin before entering his two-year specialty training in pediatric dentistry at Children's Hospital of Wisconsin. In 1987, he also received his Master of Science from Marquette University.
Dr. Bob is nationally recognized as a leader in organized pediatric dentistry and possesses a long list of accomplishments, from serving as full-time faculty and associate professor at the University of Florida College of Dentistry and as postdoctoral program director of pediatric dentistry at the University of Texas Health Science Center at San Antonio, to being chief of dental services at Santa Rosa Children's Hospital in San Antonio, Texas.
During his academic career, Dr. Bob published more than 100 articles related to pediatric dentistry and was an invited speaker, both nationally and internationally, on more than 250 occasions. Dr. Bob is a Diplomate of the American Board of Pediatric Dentistry, and a fellow of both the American Academy of Pediatric Dentistry and American College of Dentists.
More recently, Dr. Bob enjoyed 12 years of private practice in Glenwood Springs and Rifle, Colorado. Dr. Bob and his wife Carol were thrilled to move to Evergreen in 2009 to help their daughter, Dr. Brie, start her dream office and create a true family practice. After serving as a mentor to both Dr. Brie and Dr. Kyle throughout their training, Dr. Bob could not have been happier to see Dr. Kyle join the All Kids Dental family in 2018.